 From trauma
to leadership
Hover is a life-changing opportunity
for refugee teens that have experienced trauma.
A 5 days camp filled with adventure, growth, special moments, and opportunities for Commitment.

We come together through adventure-based learning, team games, leadership workshops, devotions and daily parties.
Wanna help?
By Sponsoring a few kids Sponsor a few kids and teens of Kypseli, to be part of the youth camp.
( Our Community work is growing, serving daily close to 100 people. We would love to have as many as possible at camp)
SPONSOR
Participating yourself!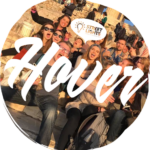 We need help to run the camp! Would you consider joining us for a few days?

Be part of a project that will change young people's lives. Literally,

We won't do this without you.

Mail us: info@streetlights.gr